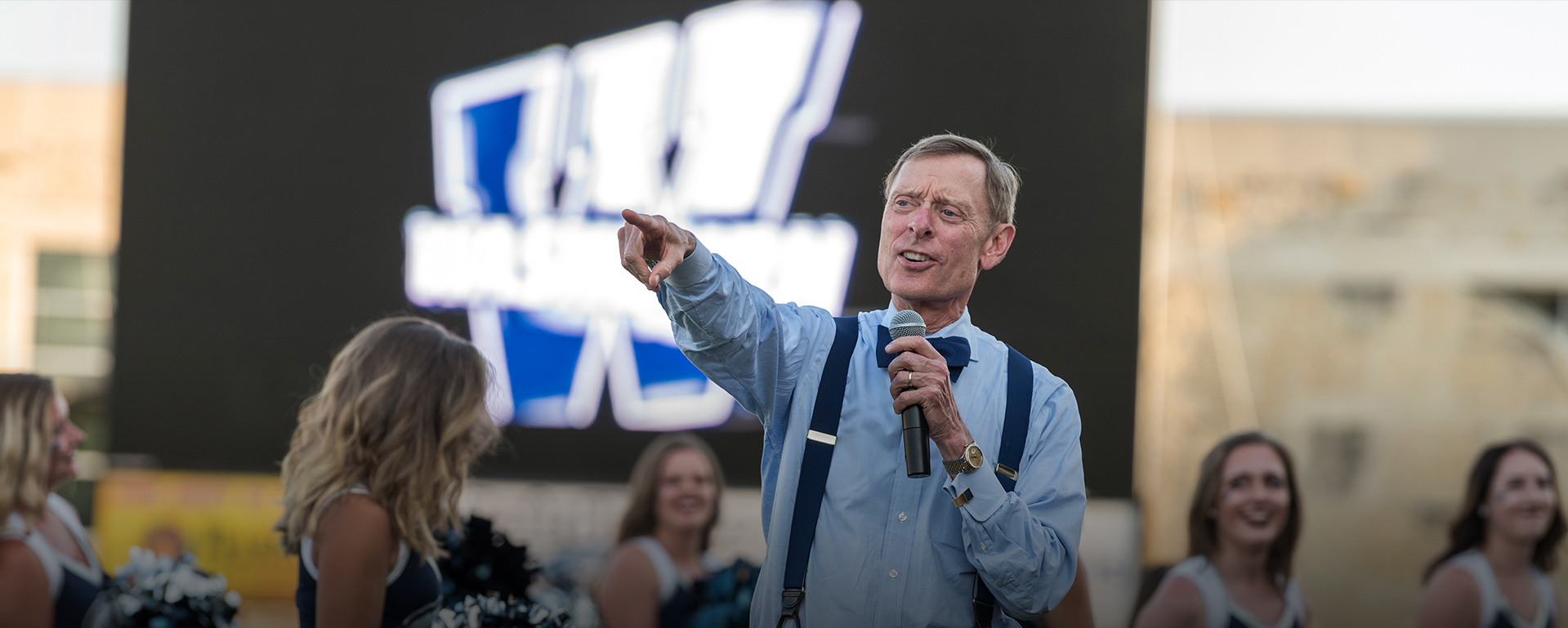 Joy Bailes
06 October 2021
     Topeka, Kan. – One of Washburn University's School of Nursing faculty members has been recognized for excelling in her field. The Online Learning Consortium has awarded Dr. Linda Merillat, instructional designer and lecturer for the School of Nursing, with a 2021 "Effective Practice" award.
     Merillat's project is entitled "Interactive Teaching Design (ITD): A Proven Faculty Enrichment Program for Online Teaching." ITD combines key elements from teaching and learning with principles from interaction design. It can be applied universally, but it is especially useful for designing learning experiences facilitated using online environments. The guiding principles Merillat used to formulate the program includes stablishing a framework, measuring progress, crafting individualized professional development plans, designing tools and templates and providing easy access to materials and resources.
     The project represents years of efforts Merillat has dedicated to implementing this systematic enrichment program for the Washburn University School of Nursing faculty, designed to promote best practices in online learning.
     "Through Dr. Merillat's work, the School of Nursing has been able to identify program strengths and weaknesses; through data analysis we are able to make appropriate changes," said Dr. Jane Carpenter, dean of the Washburn University School of Nursing. "Additionally, the database she has created allows us to longitudinally look at information.
     "Dr. Merillat is always looking forward, this is one of her strengths and one I find extremely valuable in helping me move the School of Nursing forward."
     One of Merillat's forward-looking initiatives was the resource center she created for School of Nursing online students.
    "Online students have similar needs to traditional students," said Merillat. "It's important for them to be able to easily access the institution's services and resources. As online students, they were always using the learning management system, so it made sense to house a resource within the platform."
     The School of Nursing Student Resource Center was recognized for its value and was later expanded and adopted for university-wide use as the Online Student Resource Center. A link to the Online Student Resource Center was added to the global navigation of D2L, Washburn's online learning platform. So now all Washburn students, rather solely online learner or not, have access to this resource.
    The Online Learning Consortium (OLC) is a 501(C)(3) nonprofit, collaborative community of higher education leaders and innovators. They are dedicated to advancing quality digital teaching and learning experiences designed to reach and engage the modern learner – anyone, anywhere, anytime. OLC inspires innovation and quality through an extensive set of resources, including best-practice publications, quality benchmarking, leading-edge instruction, community-driven conferences, practitioner-based and empirical research, and expert guidance. The growing OLC community includes faculty members, administrators, trainers, instructional designers, and other learning professionals, as well as educational institutions, professional societies, and corporate enterprises.
    Beginning in 2001, the OLC has recognized outstanding work in the field of online education through its annual awards. The OLC Effective Practice Award recognizes successful efforts that help make quality online education accessible and affordable for anyone, anywhere, at any time, and provide an opportunity to recipients to share effective techniques, strategies, and practices in online education.
-30-
For further information, contact:
Joy Bailes
Assistant Director of Public Relations
Telephone: (785) 670-2153
Cell: (785) 230-1648
Email: joy.bailes@washburn.edu