Joy Bailes
22 August 2022
         Topeka, Kan. – Washburn University announced today that Dr. Teresa L. Clounch has been named the associate vice president of student life and dean of students.  Clounch will replace Dr. Joel Bluml who accepted a position as vice president for student engagement and athletics at the University of Providence in Montana.
             After assuming her new duties in September, Clounch will oversee all matters relating to student code of conduct, including helping set and regulate Washburn University's conduct standards. She will also provide administrative leadership for Residential Living and the Student Recreation and Wellness Center.
             "In Student Life, our overall mission is to enhance each student's experience at Washburn by helping them connect and engage with our community because we know this makes their learning experience better," said Dr. Eric Grospitch, vice president for student life at Washburn University. "Dr. Clounch, or Dr. TLC as she's more affectionally known across her current campus, has this same passion to help students have the best experience possible."
             Clounch is currently the assistant vice president for student affairs, Title IX officer and senior diversity officer for Fort Hays University in Hays, Kan. She also serves as an adjunct faculty member. Clounch has been with Fort Hays since 2017. She has grown her career in higher education across multiple institutions in Kansas and Missouri, including Baker University, the University of Kansas, Emporia State University, Cottey College in Nevada, Mo. and Allen County College.
             A native of Kansas, Clounch earned her associate's degree in business from Allen Community College. She went on to earn her bachelor's degree in business administration and master's degree in student personnel administration from Emporia State University.  She completed her Doctor of Education in educational leadership and policy studies from the University of Kansas.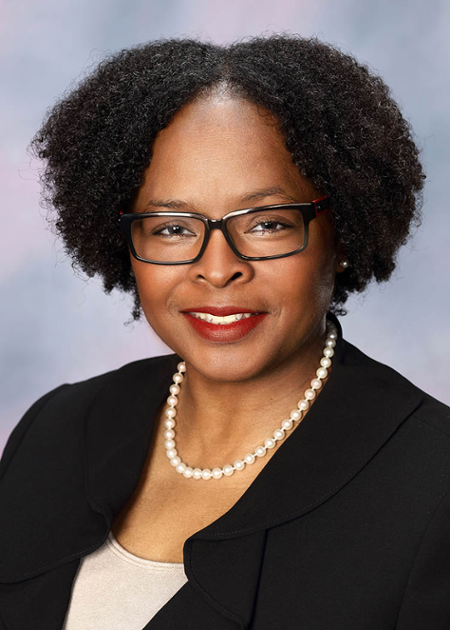 Founded in 1865, Washburn University is a public institution with nearly thousand students involved in more than 200 academic programs. Washburn's programs lead to certification, associate, bachelor, master's degree or doctor of nursing practice and juris doctor degrees.  The programs are offered through Washburn's six primary academic units – the College of Arts and Sciences, the School of Applied Studies, the School of Business, the School of Nursing, the School of Law and the Washburn Institute of Technology (Washburn Tech.)
      All programs are offered on either the 160-acre residential campus in the heart of Topeka, KS, at Washburn Tech's campus on the West side or in the East Topeka facility. Washburn University is accredited by the Higher Learning Commission of the North Central Association and many of the individual programs have additional accreditations.
-30-
For further information, contact:
Joy Bailes
Assistant Director of Public Relations
Telephone: (785) 670-2153
Cell: (785) 230-1648
Email:
joy.bailes@washburn.edu