Joy Bailes
21 November 2022
     Topeka, Kan. –  The Kansas Athletic Trainers' Society (KATS) inducted John Burns, senior lecturer in the kinesiology department at Washburn University, into the KATS Hall of Fame Nov. 13 in Lawrence, Kan. during the society's annual meeting and symposium. The KATS Hall of Fame is dedicated to the pioneers of the athletic trainer profession in the state of Kansas and to the professionals who serve the profession with distinction.
     Burns has been an athletic trainer in Kansas for more than 20 years, consistently serving athletic trainers in numerous ways throughout his career. He has been on the KATS Meeting and Planning Committee and presented at several KATS seminars. He has organized multiple workshops and continuing education opportunities for athletic trainers in and around Topeka. Burns has been the KATS governmental affairs chair, where he revitalized the annual KATS "Hit the Hill" legislative advocacy efforts. Additionally, he served 12 years as the governor's appointment to the Athletic Trainers' Council of the Kansas Board of Healing Arts, including five years as chair of the council, coordinating updates to the administrative rules and physician protocol of the Kansas Athletic Trainers' Practice Act.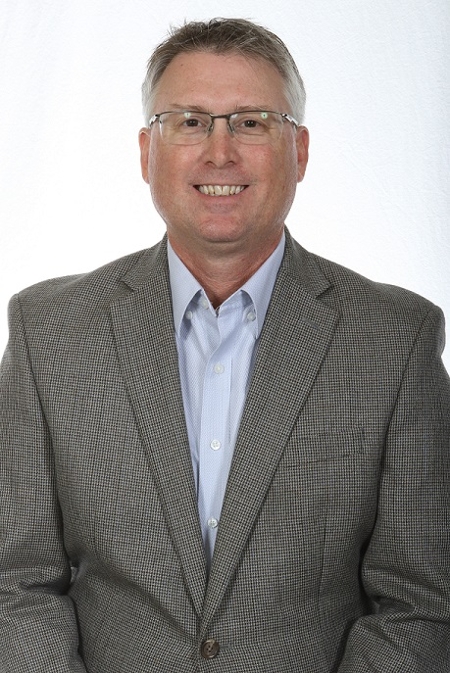 Burns' entire professional career has been at Washburn University in Topeka, Kan. He joined the university in 2003 and initially filled a split appointment as clinical education coordinator in the College of Arts and Sciences and assistant athletic trainer in the athletic department. He was the primary athletic trainer for the Washburn football team for 17 years. He was promoted to a full-time faculty position and led Washburn's athletic training education program from 2010 to 2020. Currently, he is a senior lecturer in the kinesiology department where he teaches, advises and mentors undergraduate students who eventually pursue educational programs in various healthcare and rehabilitation-related careers, including athletic training. Burns is the faculty advisor for the Exercise & Rehabilitation Majors Club, Alpha Delta Fraternity and the Washburn United Methodist Campus Ministry. He is on the Honors Advisory Board and runs the shot clock for Washburn basketball games. In addition, Burns is the long-time medical coordinator for the Sunflower State Games, a PRN athletic trainer for Lawrence Memorial Hospital/OrthoKansas and the athletic trainer for Perry-Lecompton High School. 
     Burns, his wife Linda and son Tyler have lived in Topeka since 2003. Linda works in the financial aid area for the Kansas Board of Regents.  Tyler is a junior at Kansas State University majoring in accounting and not-for-profit leadership, and is in the KSU Marching Band. 
      "Athletic training is not a 'nine to five' profession.  Games every Friday night or Saturday, evening and/or early morning practices and travel time all lead to family sacrifices.  But the culture of family at Washburn made it much easier," said Burns. "Tyler grew up around Washburn football. He'd come to practices in August, go to camps in the summer, travel with me and he was a sideline ball boy for home games throughout his high school time. Those are father - son memories for a lifetime, Coach Schurig still asks me how Tyler is doing. 
      "I am truly blessed with a great wife and son who have supported me throughout.  They're the true hall of famers."
      Burns has twice been named Kansas Athletic Trainer of the Year by KATS for his efforts in governmental affairs, licensure and legislative advocacy (2011 and 2017). At the district and national level, Burns has been a Commission on Accreditation of Athletic Training Education (CAATE) Site Visitor, a Board of Certification (BOC) exam item writer and the chair of the Mid-America Athletic Trainers' Association (MAATA), District 5, Honors and Awards Committee. In 2020 he was awarded a National Athletic Trainer's Association (NATA) Service Award.
      "John F. Kennedy said, 'anyone can make a difference, and everyone should try.' The thing about professional service is that not only does it make a difference for your chosen profession, but it also makes a difference for yourself. You gain as much from the experience and opportunities as the profession gains from your efforts," said Burns. "You don't have to be the organization's president, and you don't have to make some major, ground-breaking effort. Consistent, sustained effort over time is just as significant and does make a difference."
       Burns is a graduate of Salina South High School and Washburn University in 1992 with a Bachelor of Arts in physical education with a concentration in athletic training. He earned a Master of Science in exercise and sport science from the University of Arizona, completing their accredited post-professional athletic training program. He also has completed a post-graduate certificate in healthcare education. He is a Level 1 Functional Movement Screening instructor and certified by NASM as a corrective exercise specialist.
- 30-
Kinesiology is the study of physical activity and its impact on health, society and quality of life. The Washburn University kinesiology department helps prepare students to meet or exceed state and/or national standards. The department offers bachelor's of art degrees in health & fitness promotion and sports management, a bachelor's of education, a bachelor's of science in exercise & rehab science and a minor in coaching. The department also offers the opportunity to earn three national certifications: an American Sport Education Program Bronze Level national coaching certification (ASEP), a Functional Movement Screen Level 1 Certification by Functional Movement Systems, LLC. (FMS) and a Personal Trainer Certification (NASM-CPT).
For further information, contact:
Joy Bailes
Assistant Director of Public Relations
Telephone: (785) 670-2153
Cell: (785) 230-1648
Email:
joy.bailes@washburn.edu