Topeka, Kan. – Washburn will hold its spring commencement ceremonies this week, beginning with two ceremonies for the Washburn Institute of Technology (Washburn Tech) Thursday evening and Washburn University hosting four ceremonies Saturday. All of the commencement ceremonies will be in Lee Arena in the Petro Allied Health Center. In addition, there are two separate awards ceremonies. See complete details below.
      The university will also grant four honorary doctorates during Saturday's ceremonies.  The four recipients - Susan Lowe Farley, Dr. David G. Woods, Blanche C. Parks and Hon. Marla Luckert - are being honored for their accomplishments in the community and their commitment to Washburn.
Thursday, May 11, 2023
Washburn Tech
Commencement Ceremonies
- Ceremonies are at 5 p.m. and 8 p.m.
- Location: Lee Arena in the Petro Allied Health Center
        The commencement ceremonies will be livestreamed and can be viewed the day and time of the ceremonies at https://www.youtube.com/channel/UCFs7ZDjYM-SwSuNnZCgt9HA
Saturday, May 13, 2023
Washburn University
Award Ceremonie
- 8 a.m. -- School of Applied Studies Certificate and Awards Ceremony, in Lee Arena in the Petro Allied Health Center
- 10:30 a.m. -- School of Nursing Undergraduate Recognition and Awards Pinning Ceremony, in White Concert Hall
Washburn UniversityCommencement Ceremonies
-  9:30 a.m. -- School of Applied Studies
 - 12:30 p.m. -- College of Arts and Sciences
- 3:30 p.m. -- School of Business and School of Nursing
- 6:30 p.m. -- School of Law
- Location for all May 13 Commencement Ceremonies: Lee Arena in the Petro Allied Health Center
            The commencement ceremonies will be livestreamed and can be viewed the day and time of the ceremonies at https://www.youtube.com/c/WashburnVideo
Honorary Doctorate Recipients
Presented at the School of Applied Studies Ceremony – 9:30 a.m.Susan Lowe Farley, Honorary Doctor of Humane Letters
        A native daughter of Knoxville, Tenn., Susan Farley served several educational institutions throughout her multi-faceted career, providing leadership in learning first as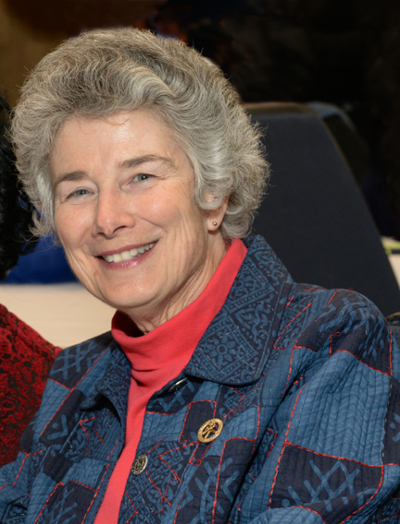 an educator and then as first lady of Washburn University. She holds a bachelor's degree in mathematics from the University of Tennessee and a master's in education from University of Oklahoma, where she also completed an internship in the Teacher Corps program.
        Farley taught mathematics in Oklahoma for 26 years, including 13 years at Norman public schools and seven years at OU. Her husband, Jerry Farley, a vice president at OU, was appointed president of Washburn University in 1997 and the couple relocated to Topeka.
          During her tenure as Washburn University's first lady (1997-2022), Farley was involved in all aspects of Washburn life. In addition to being a fixture at Washburn events and a hostess to many university organizations, she especially made it a priority to host monthly student dinner roundtable discussions during the school year and spent many hours tutoring or counseling students one-on-one. Among her many areas of focus, Farley greatly values the power of a strong international program within the university — in addition to accompanying her husband on trips abroad to visit global partners, she would often host international students, families, faculty and administrators at their house. 
       Farley has also led by example as a lifelong learner, auditing multiple classes on a variety of subjects and taking a keen interest in a variety of scholastic or institutional endeavors, such as republishing a biography of university namesake Ichabod Washburn. She has also been an active member of the Topeka community, frequently representing Washburn at events with the Chamber of Commerce, Topeka Symphony, Topeka Civic Theatre, Kansas Day, Topeka Business Hall of Fame and more. Her interests outside of Washburn are wide-ranging, with hobbies that include tennis, golf, bridge, scrabble and book clubs.
       The Farleys have contributed to several causes and campus projects throughout the years. The Dr. Jerry and Susan Farley Professorship in Leadership was established in 2007. In 2021, the couple gave to the Washburn University Veterans Memorial Fund. In 2022, days prior to Jerry Farley's retirement, they pledged $2 million to a scholarship fund made in their name.
       In retirement, Susan and Jerry Farley continue to involve themselves at Washburn, attending important university events to meet with key stakeholders and students. When they aren't on campus, they enjoy spending time with friends and family and their dog Hershey.
Presented at the College of Arts and Sciences Ceremony – 12:30 p.m.Dr. David G. Woods, Honorary Doctor of Music
       Dr. David G. Woods received a bachelor's of music from Washburn University in 1965 and a master's of music and doctorate. from Northwestern University. He also studied at the Copenhagen Conservatory of Music and at the Aspen Institute.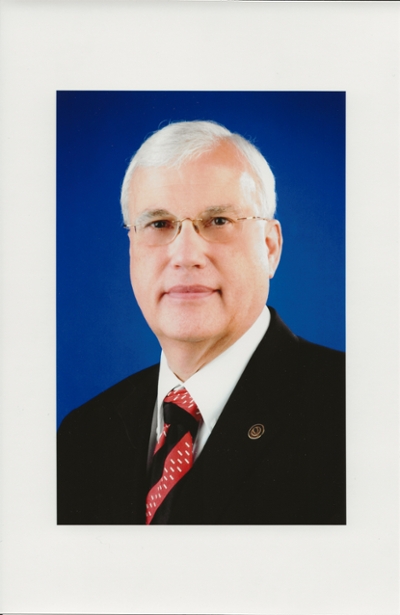 Woods is known for his pioneering work in music curriculum development and as an expert in early childhood music education. From 1966 to 1974 he was the chair of music at Colorado Academy and from 1974 to 1984 he was chair of the Division of Music Education at Iowa State University. He was the director of the School of Music at the University of Arizona from 1984 to 1991, served as dean of the College of Fine Arts at the University of Oklahoma from 1991 to 1997 and then was dean of the Indiana University School of Music from 1997 to 2000. In 2000, he was appointed dean of the School of Fine Arts at the University of Connecticut and served in that role until 2012. He retired from the faculty at the University of Connecticut in 2015 with dean emeritus status.
        The author of numerous books and research articles on music education, Woods has presented workshops, lectures, papers and clinics throughout the United States, Europe, Australia and China. He is co-author of "Jump Right In!" a comprehensive music series for grades K-8. He is also co-author of "Teaching Music in the Twentieth Century," "Teaching Music in the Twenty-first Century," "Creating Curriculum in Music" and numerous other books as a contributor or editor, including the "Groves Dictionary of Music and Musicians." Woods was a Fulbright Research Scholar in Iceland in 1981 and in Australia in 1986.
       Among his many awards, honors and citations, he was named Outstanding Teacher of the Year at Iowa State University in 1981, an Alumni Fellow by Washburn University in 1992 and Outstanding Administrator of the Year at the University of Oklahoma in 1993. He received the Governor's Arts Award from Oklahoma Governor Frank Keating in 1995. In 2021, he received the Col. John Ritchie Award from the Washburn Alumni Association. Woods served for 20 years as the editor of the College Music Society Symposium and served on the executive board of the National Association of Schools of Music for seven years. In 2000 he was included in the "2000 Outstanding Scholars of the Twentieth Century" by the International Biographical Centre in Cambridge, England.
      Residing in Topeka upon retirement, Woods serves on the boards of the Topeka Symphony Orchestra, The Topeka Symphony Endowment Trustees and the Pine Ridge Health Center. He served for six years on the Sunflower Music Festival board. He and his husband, Ted Yungclas, are frequent supporters of music at Washburn, including funding a music faculty development endowment and providing the lead gift for the new uniforms for the Marching Blues, Washburn's marching band.
Presented at the School of Business Ceremony – 3:30 p.m.Blanche C. Parks, Honorary Doctor of Public Service
       Blanche C. Parks earned her bachelor's and master's degrees in education from Washburn University in 1971 and 1976 respectively. She comes from a long line of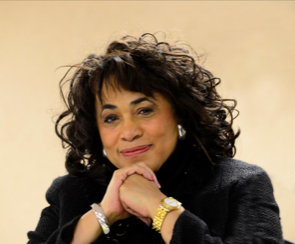 Ichabods—she is one of eight members of the Parks family who claim Washburn as their alma mater, beginning with the Honorable Sherman A. Parks Sr., a 1955 graduate of Washburn University School of Law and the first African-American appellate judge in Kansas. Even amongst a family full of Washburn alumni leaders, Blanche stands out—she retired from service this past year as the longest-serving regent in Washburn University history after nearly 30 years of continuous appointment.
       Parks is a teacher by trade but spent her career as a certified public manager for the state of Kansas where she developed, implemented and served as director of the Kansas Learning Quest 529 College Savings Plan in the Treasurer's Office. While she was director, the program held $480 million in assets and finance media outlet Money ranked it a top five college savings program in the nation. 
       Parks has been a community volunteer on local, statewide and national levels. She served as president of the Topeka YWCA and was elected the first Kansan to serve on the YWCA of the USA national board of directors in New York City. 
         She is past president of the Rotary Club of Topeka and was selected governor of the Kansas Rotary #5710.  As governor, she was responsible for overseeing 46 rotary clubs throughout Kansas.
          Through the years, she has been recognized for her community service with numerous distinctions and awards that include: the American Business Women's Association Outstanding Woman of Achievement award, Living the Dream Humanitarian award, Junior League Gold Rose Award for Community Service, Outstanding Women in Public Leadership award by the YWCA of the USA and many others.
          Parks has served on many boards and commissions including the Topeka Community Foundation, Topeka Public Schools Foundation and has participated in Leadership Kansas and Leadership Topeka Leadership programs. 
           Parks was first appointed to the Washburn University Board of Regents in 1993 by Mayor Harry "Butch" Felker, representing the 19th state senatorial district, and was reappointed continuously until May 2022, when she moved out of the district. She served two terms as chair and five terms as vice chair during her time on the board.
           Parks was married to her late husband, attorney Sherman Parks, Jr., ba '72, jd '75 for 30 years and has two grown children, Stacy and Michael.
Presented at the School of Law Ceremony – 6:30 p.m.Hon. Marla Luckert, Honorary Doctor of Law
        The Honorable Marla J. Luckert earned her Bachelor of Arts degree in history from Washburn in 1977, and also served as student body president in her time as an undergraduate. She entered Washburn University School of Law, where she was singled out for her keen insights, serving as technical editor for the law journal and receiving the faculty and alumni awards for best student note. She graduated with her juris doctor degree in 1980.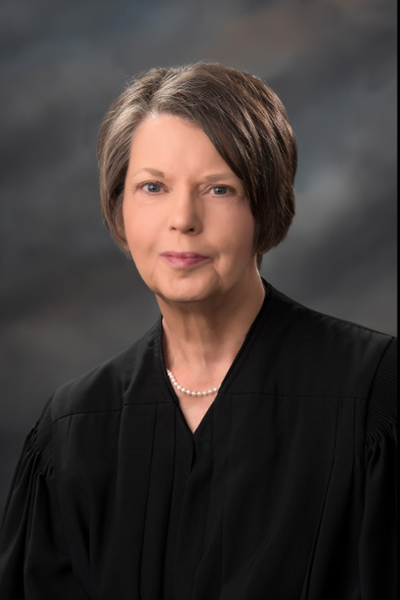 After graduation, Luckert joined the Topeka firm of Goodell, Stratton, Edmonds and Palmer with a general litigation and health law practice. During this time, she was selected by her peers for inclusion in the Best Lawyers in America listing. In 1992 Luckert was appointed by Governor Joan Finney to the Third Judicial District Court, and in 2000 by the Kansas Supreme Court to the Kansas Judicial Council where she served as chair of the Criminal Law Advisory Committee. In 2000 she became chief judge of the Third Judicial District. In 2002, Governor Bill Graves announced Luckert's appointment to the Kansas Supreme Court, only the second woman ever appointed to the Kansas Supreme Court. She was sworn in on January 13, 2003, and in 2019 became chief justice. She currently serves on the Conference of Chief Justices board of directors and as chair of the Conference's Civil Committee.
          Luckert has served her community in many other capacities as well, including as president of the Kansas Bar Association, the Kansas District Judges Association, the Kansas Women Attorneys Association, the Topeka Bar Association, the Sam A. Crow Inn of Court and the Women Attorneys Association of Topeka. She has received awards for outstanding achievement, service or professionalism from many bar groups and community organizations.
          She has also been a very active and dedicated friend to the law school. She served as an adjunct professor of law at Washburn University in 1985 and again from 1991-93. She has presided over numerous swearing-in ceremonies for the law school and has been a guest lecturer and frequent speaker at Law Clinic swearing-in ceremonies, admitted and prospective student events and Washburn's pre-legal camp for high school students. She has served as a mentor to numerous Washburn Law students through the law school's alumni and Women's Legal Forum mentorship programs. By 1993, Luckert was recognized as a Washburn University Alumni fellow, and by 1995 was serving on the Washburn University School of Law Alumni Association board and on the Washburn Legal Assistant's advisory board.
        Luckert and her husband of 40 years have three children and three grandchildren.
- 30 - 
For further information, contact:
Joy Bailes
Assistant Director of Public Relations
Telephone: (785) 670-2153
Cell: (785) 230-1648
Email: joy.bailes@washburn.edu